Keynote Panel
2023
Green Opportunities, Diversity Workshop and Career Fair
Kevin Bryan, Equnival – Moderator/MC
Kevin T. Bryan is the founder and principal of Equnival Partners LLC, his latest venture in a distinguished career of leading collaborative efforts to create equitable environmental policy. Over the last twenty years, Kevin has worked to shape state, federal, and local policies by building and leading national coalition efforts, developing organizational strategy, and fostering collaboration within and between organizations.   
Michelle Nelson, Montgomery Parks
Michelle Nelson, Community Garden Program Manager with Montgomery Parks, believes that food is a connector of culture, understanding, and growth. She has been in the urban agriculture and community garden space for over 8 years – working for University of Maryland Extension and now Maryland National Capital Park and Planning Commission. Her work is most focused on exploring intersections of food systems, land use, agricultural education, and leadership/mentoring. Michelle has been a featured speaker at many conferences across the country, serves as Co-Chair for the Gardening Subcommittee with the Montgomery Food Council, former Board Chair with Crossroads Community Food Network, and is a proud HBCU graduate.
Akil Cole, Undergraduate at Georgetown University
Akil Cole is a committed youth mentor, nature lover, and entrepreneur with experience in program coordination and student life optimization. He is currently a junior at Georgetown University pursuing an interdisciplinary degree in Peace and Sustainability. Akil holds several roles at the Community Ecology Institute (CEI), a Columbia, Maryland-based environmental and education non-profit and currently serves on the Board of Directors. As host and producer of CEI's podcast, Community Blooms, Akil highlights the positive environmental, health, and educational work of folks in various communities. He also founded Your Better Four, a life skills development service for high school and college students.
Catherine O'Riordan, ESA
Dr. Catherine O'Riordan is the current Executive Director of the Ecological Society of America (ESA). She has deep roots in the ecological research community, as well as in interdisciplinary science. Originally trained as an engineer, she developed physical and numerical models of ecological and biological systems to better understand river and estuary ecosystems. 
Ricardo Brown, UDC CAUSES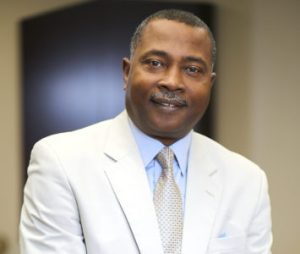 Dr. Ricardo A. Brown serves as the Associate Dean for Academic Programs/Founding Director, School of Health and Clinical Sciences at CAUSES. Dr. Brown assists the Dean with the management of administrative functions of CAUSES academic programs. He collaborates with the Dean on planning college strategic initiatives and supports college fundraising. Dr. Brown's administrative leadership in areas of curriculum development, institutional assessment and improvement, human resource, faculty development and performance appraisals, budget and finance, and facilities planning and management.