Mapping Blue Carbon in Mangroves Worldwide
2 August 2018
Louisiana State University

Mangroves can store greater amounts of carbon than any other terrestrial ecosystem. A precise estimate of how much blue carbon is stored by mangroves around the world has not been available until recently.
Coldwater streams may provide refuge against changing climate
24 July 2018
ESA

Coldwater stream habitats are vulnerable to effects of climate change, particularly to changes in precipitation and air temperatures that alter their hydrology. Some streams may act as coldwater refugia — areas buffered from climate change that enable persistence of the ecosystem and its resources – and may provide long-term habitat to ecologically and economically important species.
2018 ESA Annual Meeting Presentations
17 July 2018
LTER

Over 120 presentations and posters at the 2018 ESA Annual Meeting this August will feature research from 17 of the 28 National Science Foundation funded Long Term Ecological Research (LTER) sites.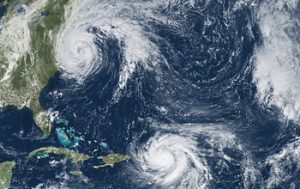 Mangroves to mudflats and not back again
13 July 2018
ESA

Michael J. Osland, a research ecologist at USGS, will discuss the long-term conversion of mangrove forests to unvegetated mudflats in Everglades National Park, and what implications the changes have on stability and resilience of these ecosystems against extreme events.
Rising seas put salinity stress on Hawaiian coastal plants
5 July 2018
ESA

Tiffany D. Lum will present her research on salinity tolerance in a coastal plant species and how it affects plant reproduction resilience. Because plant population persistence depends on successful seedling recruitment, seedling survival to maturity, and reproduction, it is important to know how increased salinity will influence each of these processes.
Using tree-fall patterns to calculate tornado wind speed
22 June 2018
ESA

Daniel M. Rhee, a PhD student at University of Illinois specializing in Structures in Civil Engineering, focuses his research on modeling tornadoes and near-surface wind speeds using tree-fall and damage patterns. He will present his research at the 2018 ESA Annual Meeting.
103rd Annual Meeting: Preview and Highlights
12 June 2018
ESA
The sustainability of ecosystem services and human well-being depends on ecosystem resilience to extreme events. The following selected sessions and events at the Annual Meeting delve into this year's meeting theme.